The BUP weekly
Week 4, 2021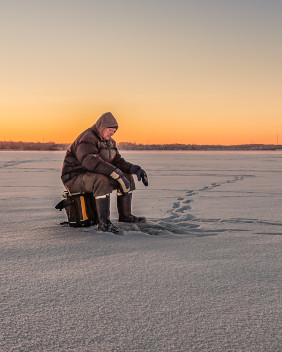 Man ice-fishing on the frozen Bay of Finland. Photo by Carlos "Grury" Santos on Unsplash

Dear BUP friends,
It is a few weeks into the new year, most of us are back at work after a well-deserved break. Many things have already happened from a BUP perspective: we have started celebrating our 30th anniversary! In the previous BUP weekly, we invited you to join the upcoming Space Bridges 2.0, this time, we would like to invite you to contribute to our Book of BUP stories. In this book, we use storytelling to trigger change for a more sustainable future and to tell people about how the BUP can contribute to this. You find more information about this along with much other news below.
With best regards,
The Baltic University Programme's coordinating secretariat
BUP book of stories
During 2021, the BUP will be putting together a book of BUP stories and are inviting people from all across the programme to contribute with short texts describing anything from important moments in the history of the Programme, through fond memories of BUP events, to funny anecdotes. Stories are powerful – let's tell some to stop for a little while and look back at what we have achieved and experienced together. It is also a great way of introducing the Programme to a wider audience and to inspire the readers as for our mission: sustainability.
Share your story now!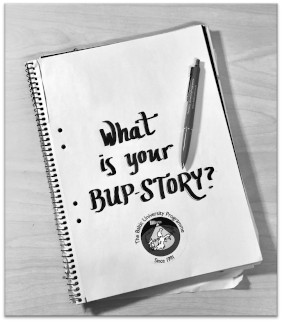 Research Notes Letter
The Research Notes Letter (RNL) is published three times a year with some of the latest publications, doctoral thesis and research reports, from our region. The letter consists of abstracts sent in by the authors themselves. The RNL is published online on our website, as well as distributed on our email list, reaching nearly 3000 recipients in the Baltic Sea Region.
Already now you can send in your abstracts to be published, free of charge, in the upcoming RNL, by clicking the "Submit" button.
Find out more about how we promote research at the BUP website and read our latest Research Notes Letter 3/2020.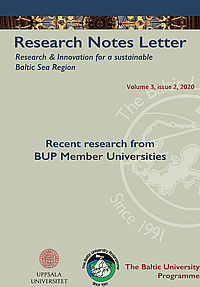 Deadline for next Research Notes Letter
19 February 2021
The BUP is hiring students for a digitalization project

We are now looking for students and PhD students at BUP participating Universities that would like to work extra on the side of their studies, digitalizing lectures and developing interactive online courses.

Hired students are expected to work with local BUP researchers, filming, editing and digitalizing lectures for new BUP course modules and Massive Open Online Courses.

The position consists of approximately 60h of paid work during the spring semester, with the possibility for prolongation.

Read more by clicking the button or contact Pontus Ambros at the BUP's coordinating secretariat.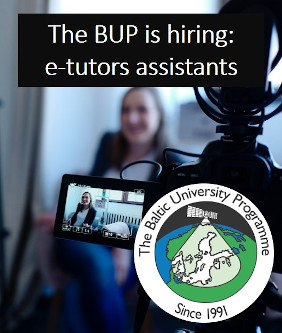 Call for BUP student ambassadors

Do you want to get involved as a BUP ambassador?


The BUP Coordinating Secretariat calls for students and PhD students at BUP participating Universities, who are interested in becoming Student Ambassadors in 2021.

The aim is to complement the communication and cooperation with student contact persons who assist the existing BUP coordinators at each of our 89 participating universities. As well as engaging with students from your university and be a positive force towards sustainability in our region.

Read more by clicking the button or contact BUP student representative Mirjam Weituschat.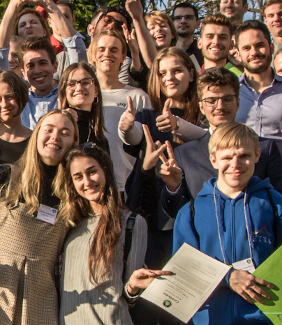 The Baltic University Programme
Villavägen 16
SE-752 36 Uppsala, Sweden
Editor: Pontus Ambros
If you want to un-subscribe from the BUP mailing-list send an email to sympa@lists.uu.se with an empty body. In the subject line please write: UNSUBSCRIBE balticuniversity